Cover Glass
Sensor Features

Display

Product Features


Cover glass surface treatment–AG, AR, AF 
Anti Glare (AG) processing could eliminate screen surface mirror problem through converting
direct light to diffuse light on the touch screen.
AR processing means adding a type of coating that could reduce reflected light on the cover
glass,which dereases screen reflection and increases visual effects
significantly in the sun.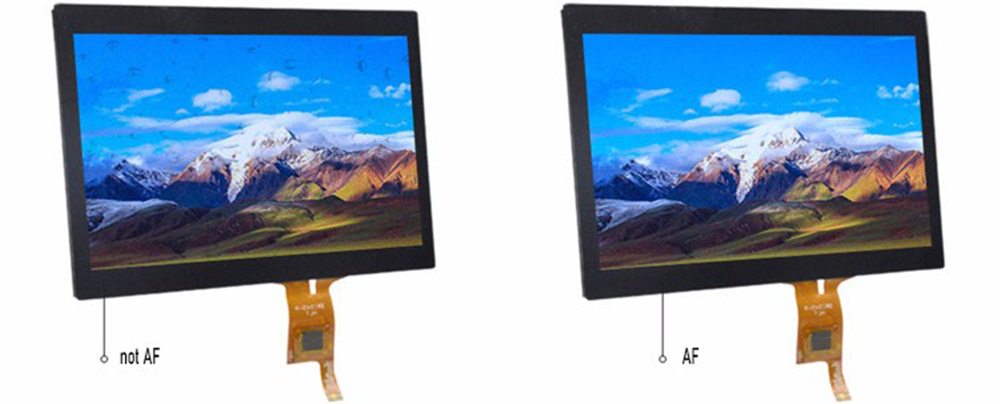 AF processing is adding on the cover glass a king of coating that could increases surface smoothness,
reduces surface sliding resistance , residual water and fingerprints
on the surface significantly and improves feeling and clarity.
Module Assemble